Hi!
My colleague Tobias Bellman and I had the opportunity to attend the Monitor User Seminar in Gävle on May 12-13. We were a few companies that were offered this opportunity to showcase our special competencies integrated with Monitor ERP and my expectations were high. It is just as well to say it right away; these were incorporated in every way and I will try to convey this below.
We feel like an important partner in the total solution that Monitor ERP stands for. Monitor and Tyringe also share important thoughts, values and actions. What I mean is openness, security and "stubbornness" to see one's way, follow it, but at the same time be open and responsive to how the world around us changes and demands are added. Being top of the class requires great courage and sometimes a little "craziness", and it is craziness that makes life fun and changeable. During these two days we met many interesting people and their companies and certainly my business cards disappeared in a flash. I would like to take this opportunity to apologise to those of you we did not have the opportunity to talk to in person and you had to make do with the business cards. Please contact me or my colleague and we will listen to your challenges and concerns.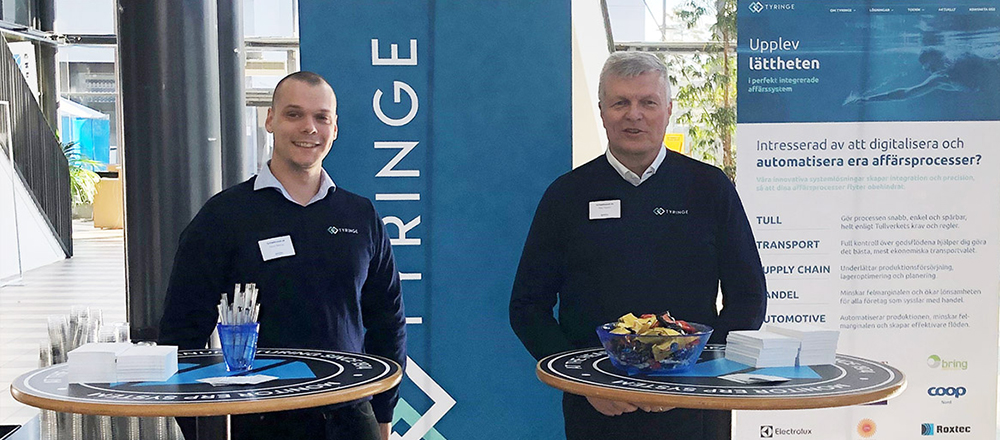 The whole event exuded focus, determination and humility. I take this opportunity to thank you for two days that will live on in my heart. This may be due in part to the fact that I was born and raised in the part of Sweden where Hudiksvall/Gävle is classified as "the south".
A big and heartfelt thank you to Morgan Persson and all the other staff on site, we would love to come back. 🙂
With kind regards
Mats Nilsson