The well-known comedian Sven Melander once asked his classic question:
"Yes, little Anna, if you could wish for anything in the world, what would you want?"
If the same question was asked of a logistics manager, a likely answer is "easier transport administration". As you know, transportation management is complex. On the one hand, there are major differences in how flexible the ERP system is regarding transport, and on the other hand, there are as many processes as there are forwarders. Fortunately, it is not a utopia to meet the wishes of logistics, easier transport administration, the solution is to acquire a competent TA system.
The challenges of manual transport management
If the ERP system is not designed to handle transport, fragmentation occurs, as you need to book and administer the transports in a variety of systems. It is not uncommon for transport-buying companies to have a palette of 5-10 different forwarders, or even more. And since the transport systems differ, it becomes very inefficient to work in this way.
Complex transport chains are a challenge for many business systems, for example in cross-border trade where customs is an important part of the process. Or tracking, so you can receive status updates from forwarders to know where the goods are to prepare your own freight reception. If the ERP system can't handle transport, you need to do it instead - often with a high degree of manual hand-laying.
In addition to being inefficient to handle transport manually, it is also associated with risks. Incomplete or incorrect transport documents may mean that the goods cannot be delivered, or delivered incorrectly or too late.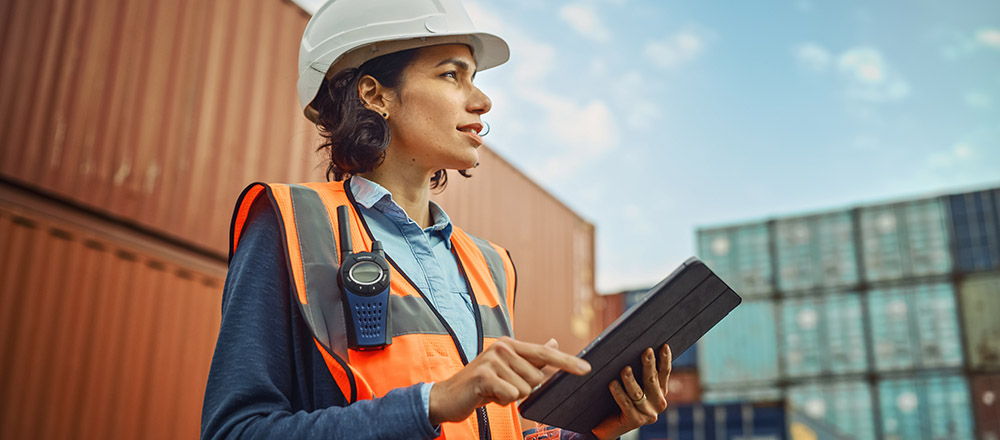 The TA system creates consistency
A transport administration system, a so-called TA system, is the solution to transport problems. This is a third-party solution that either works in the background, integrated into the ERP system, or as a standalone service with its own interface. No matter what degree of integration you prefer, the TA system involves consistency and precision. All company freight can be booked in the same way, regardless of which forwarder to be used. Your users only need to be able to manage one system – not one per forwarder.
Since transport costs can amount to large amounts on an annual basis, there is reason to review the handling. The benefits of a TA system are obvious, where efficiency and proper documentation directly settle as a plus on the last line.
TIS Logistics - a leading TA system
Tyringe has one of the market's leading TA systems, TIS Logistics, with features that rise above the crowd. In addition to creating unified processes for transport administration, there are a number of practical features. For example, you can use TIS Logistics to choose the most favourable shipping option in any given case. Comparisons become easy, whether they are based on best price or preferred delivery day.
TIS Logistics is a future-proof total solution, which also has the flexibility to be adapted exactly to your company's needs. Do you need built-in invoice management for shipments? No problem, and TIS Logistics will check that the shipping price is in line with your agreement with the carrier. Customs management? Absolutely, Tyringe are experts in customs handling, making this process safe and in accordance with applicable regulations.
Talk TA systems with Tyringe
Tyringe is an experienced system supplier within integration and transport systems. Our TA solution creates consistency in both the management and the actual transport documents, and contributes to increased efficiency and lower costs. TIS Logistics helps you get digital flow. Moreover, whenever you need advice and competent support, Tyringe is just a call away.